Introducing the CloudTen® Masterpiece™
The Most Comfortable Mattress You'll Ever Sleep On. Guaranteed.
Buy
Learn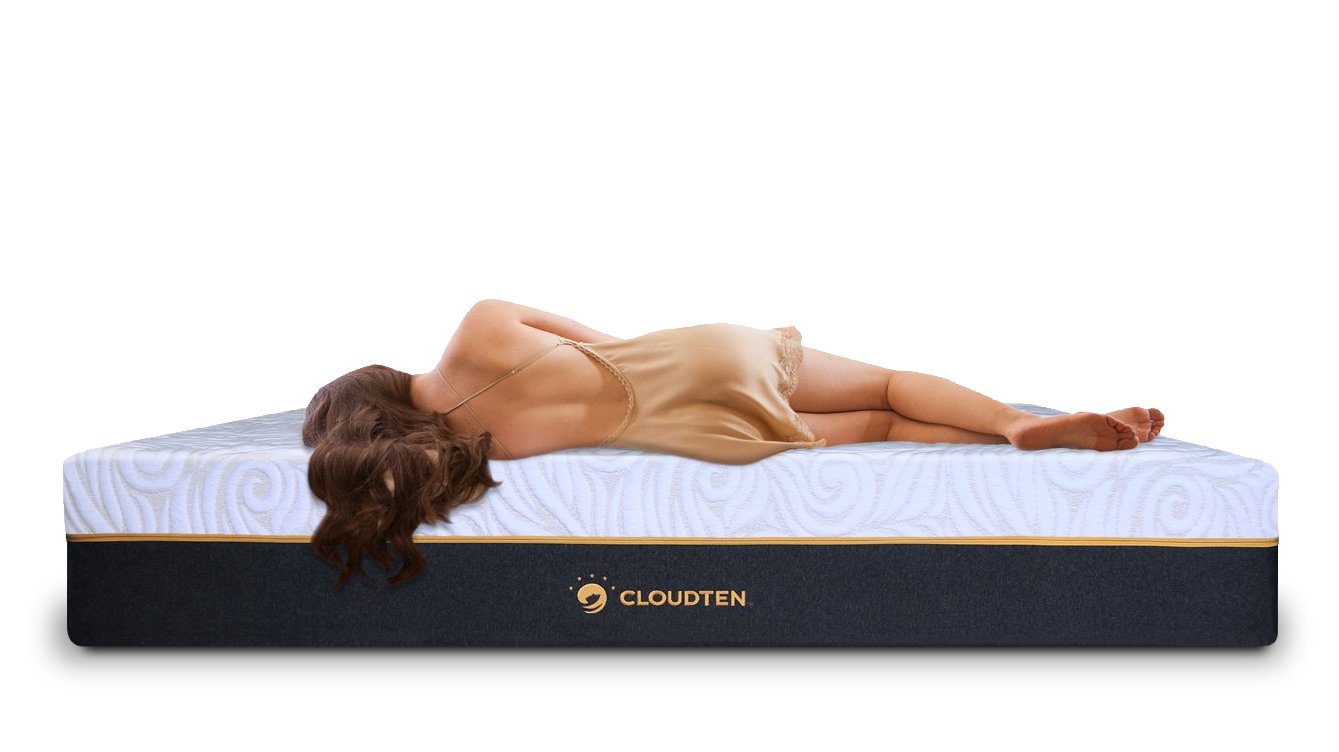 "This mattress almost cost me my job. So comfortable on night-one that I literally slept through my alarm and was an hour late for work the next morning."
"Had competitors mattresses before and CloudTen is way better. Back Pain is gone! Getting 7-8 hours of sleep and feeling great! Density is perfect! No chemical smell or sleeping hot! Great value! Worth 10x what I paid given the experience!"
"Got to try out a CloudTen mattress that a friend of mine got recently. It was as good if not better than my more expensive mattress - and that is saying something since I have chronic back pain! I loved it."
"Feels like a Ferrari compared to every other bed I've owned and my back finally feels better in the morning instead of worse. Highly recommend."
"A tremendous night's sleep … I'm on CloudTen with this mattress!  I previously had one of the top brands (which cost twice as much as a CloudTen), but had to find a better solution because I was getting way too hot at night. I'm now sleeping better than I've slept in years and have more energy when I wake up!"
More Reviews
* Reviewer purchased through friends and family promotion
Let us put your mind and body to rest
Don't be misled by the bigger brands who use lower-quality materials while charging premium prices.
CloudTen

Masterpiece

Tempur-Pedic

Tempur-PRObreeze

Casper

The Wave

Mattress Thickness
12 Inches
12 Inches
13 Inches
Cool-Gel Top
Yes
Yes
No
Variable-Density Latex
Yes
No
No
Warranty
15-Year
10-Year
10-Year
Made in North America
Yes
Yes
Yes
CertiPUR-US® Materials
Yes
No
Yes
Plush Topper Option
Yes
Yes
No
In-Home Trial
100 Nights
90 Nights
100 Nights
Queen Price
$1,349 $979
$3,999*
$1,916*
Save Thousands of Dollars!
*  3/2/2020  www.tempurpedic.com  Queen:  $3,999
*  3/2/2020  www.casper.com  Queen:  $1,916
How Can We Sell this Mattress for So Much Less?
Factory Direct Means HUGE SAVINGS!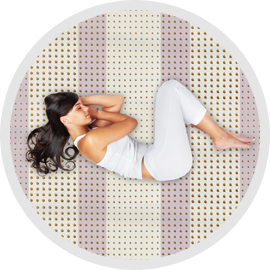 Luxury
Our Seven Zones of Comfort™ provide the ultimate in body contouring and spinal alignment.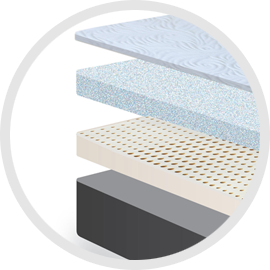 Engineering
CertiPUR materials and ultra-fine fabrics, made to-order by North Carolina craftsmen.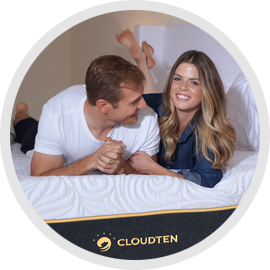 Sleep Perfection
Years of research and development, all in the pursuit of creating the industry's finest mattress.
Are you ready to wake up rested, pain-free and happy?
Take the first step toward tranquil nights and refreshed mornings. Select a size and your CloudTen masterpiece will be made to-order.
Money-Back Guarantee
Experience it for 100 days. If it's not the best sleep you've ever had, get a 100% refund.
15-Year Warranty
Sleep with confidence year after year on a mattress with the best warranty in the industry.
Free Shipping
Your made-to-order CloudTen masterpiece will be shipped promptly via FedEx Ground.
Buy